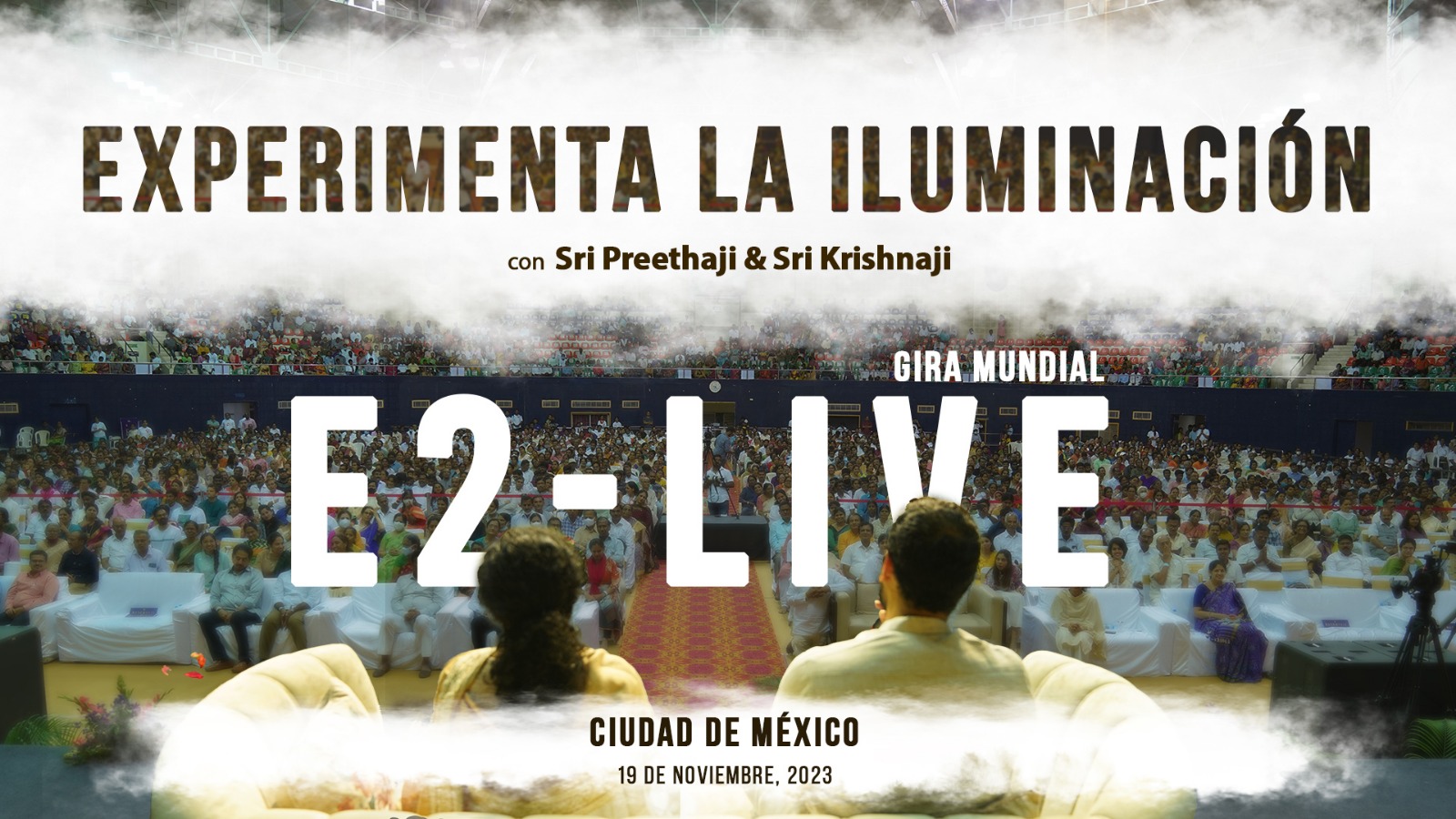 EXPERIMENTA LA ILUMINACIÓN
LA PUERTA A UNA VIDA ILUMINADA
19 DE NOVIEMBRE 2023 – CIUDAD DE MEXICO
Experimenta la Iluminación (E2 LIVE)
es una reunión poderosa de sabiduría y meditación la cual te revelará el mapa oculto para crear una hermosa Vida Iluminada. Sri Preethaji y Sri Krishnaji, dos de los filósofos de la era moderna de mayor impacto en el mundo, te guiarán en este viaje sin precedentes de 4 horas en el que tú:
Recibirás sabiduría profunda que te ayudará a vivir una vida libre de conflictos y estrés.
Serás guiado a través de un trabajo de respiración ancestral, movimiento y cantos que empujarán tu cerebro hacia un estado intuitivo y expansivo, llamado theta
Experimentarás un despertar en la energía latente del cuerpo a través de un proceso profundo
Experimentarás el Estado Iluminado de la Gran Paz
Exploraremos la posibilidad de Vivir Iluminados a través de una sesión dinámica e interactiva de preguntas y respuestas.
IMAGÍNATE:
A ti y a tus seres queridos viviendo en un estado de paz imperturbable
Viviendo cada día con una mente clara de pensamiento
Un liderazgo y toma de decisiones desde un estado de valentía en calma
T Al mundo operando desde este nuevo estado de paz y conexión
EXPERIMENTA LA ILUMINACIÓN despertará en ti la posibilidad de una gran fusión de gran eficiencia y una consciencia iluminada. Este es el máximo potencial de la humanidad.
Si te sientes atraído a la posibilidad de Vivir Iluminado,  ¡ÚNETE   a nosotros para  EXPERIMENTAR LA ILUMINACIÓN!
¡FILOSOFÍA ANCESTRAL, MEDITACIÓN, MOVIMIENTO, MÚSICA Y PREGUNTAS Y RESPUESTAS INTERACTIVAS!

Event Date & Time
---
19 November 2023,
Doors open at 9.00am.
Hilton Mexico City Reforma
---
70 Avenida Juárez
Ciudad de México, CDMX 06010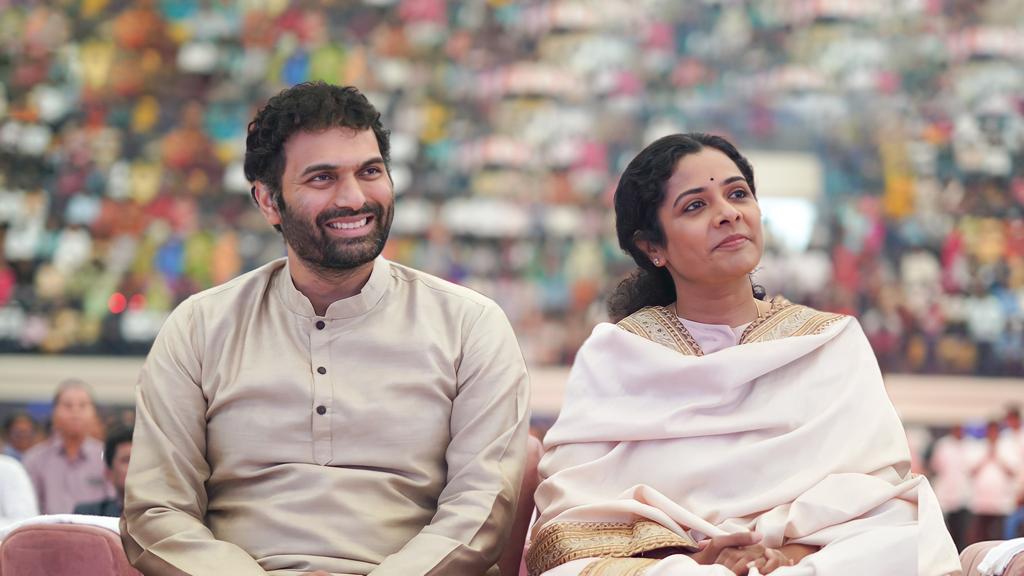 Sri Preethaji & Sri Krishnaji
Co-creadores de Ekam, El Centro Mundial para la Iluminación
---
Autores del libro: Los Cuatro Secretos Sagrados
---
Fundadores de Jóvenes Líderes en Unidad
---
Sri Preethaji y Sri Krishnaji son sabios modernos iluminados, con una visión láser enfocada: ayudar a poner fin a las luchas internas y ayudar a la humanidad a descubrir vivir una vida iluminada.
E2 Live (General Seating)
VIP TICKET
Guaranteed Seating for first 1-5 rows

Yearly Manifest Membership

Signed book

Group Blessing with Sri Preethaji
BOLETOS VIP
Asientos garantizados 1-5 filas

Membresía al curso Manifiesta

Libro firmado

Bendición grupal con Sri Preethaji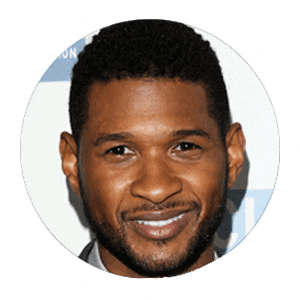 Ojalá hubiera aprendido a vivir en un estado hermoso antes, ya que es una práctica transformadora.
USHER RAYMOND IV
Cantautor, bailarín y actor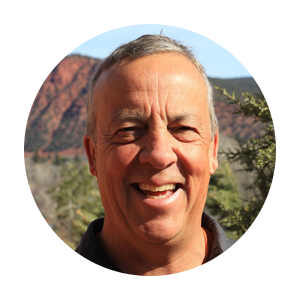 A process like this would take you to a place where you can address chaos and craziness with greater equanimity and when you do that you make better business decisions.
CASEY SHEAHAN
CEO Patagonia Inc.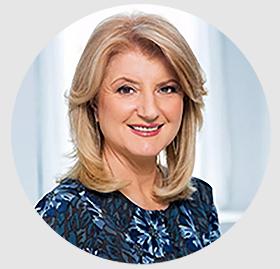 Sri Preethaji & Sri Krishnaji tap into ancient wisdom to offer modern truths for a well- lived life, including how to let go of what's weighing us down and truly connect with others and ourselves.
Arianna Huffington
Founder & CEO of Thrive Global
El Día Mundial de la Unidad reúne a más de un millón de creadores de paz para reconectar con la comunidad, meditar con atención, disfrutar del movimiento y la música inspiradora, con una visión de despertar individual y de paz colectiva.
Por primera vez fuera de India, estamos realizando una gira mundial con un evento de 4 horas Experimenta la Iluminación, llevándolo a Los Ángeles, Milán, Singapur, Ciudad de México y Tokio.
¡Experimenta la Iluminación alrededor del mundo!
REALIZACIONES INCREÍBLES
Aprende filosofía antigua y realizaciones de los expertos conforme desbloqueas tu forma natural del ser. Recablea tu cerebro y tu cuerpo para sentir paz y llenarte de energía.
MEDITACIÓN CON ATENCIÓN CONSCIENTE
Termina el día con herramientas para lo que llamamos "Meditación en acción". Ve más allá de una práctica en la que te limitas a calmar tu mente y conviértela en una práctica en la que puedes crear cambios activamente cada día.
CONEXIÓN
Reúnete en un entorno seguro, amoroso y libre de prejuicios mientras generas vínculos con personas que buscan lo mismo y que se convertirán en amigos para toda la vida.