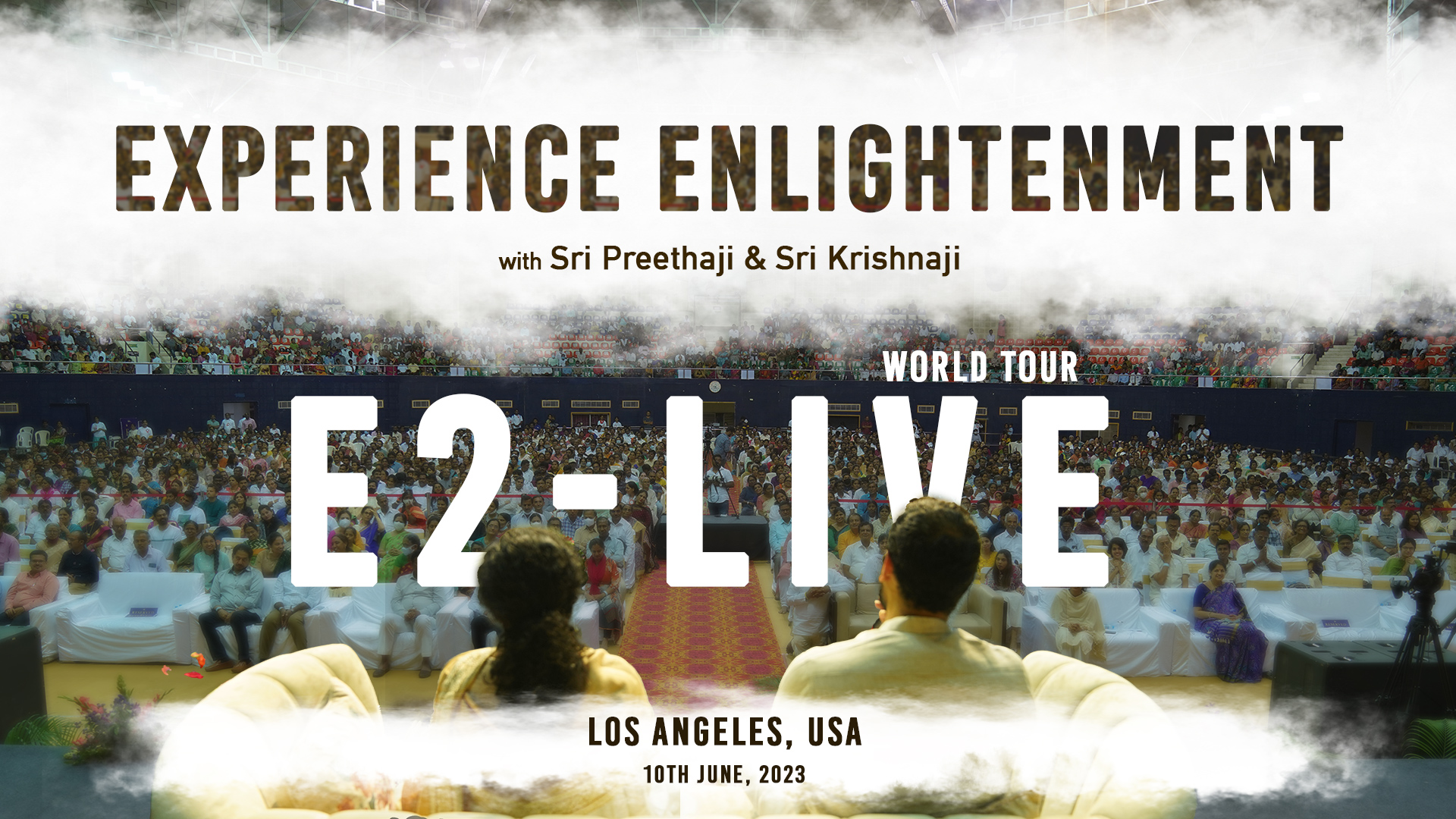 EXPERIENCE ENLIGHTENMENT
Doorway To Enlightened Living
JUNE 10 • Los Angeles
Experience Enlightenment (E2 LIVE) is a powerful wisdom and meditation gathering that will reveal the hidden roadmap to creating a beautiful, Enlightened Life. Sri Preethaji and Sri Krishnaji, two of the world's most impactful modern-day philosophers, will lead you on this 4-hour unprecedented journey where you will:
Receive insightful wisdom to help you live a life free of strife and stress
Be guided through Ancient Breathwork, Movement and Chanting to push the brain into an intuitive, expansive state of theta
Experience an awakening in the latent energy body through a deep process
Experience the Enlightened State of Great Peace
We will explore the possibility of Enlightened Living through a dynamic, interactive Q & A. Your E2 LIVE experience will be deepened with LIVE world fusion music by Kosmik Band.
IMAGINE:
You and your loved ones living in an unperturbed state of peace
Everyday lived with a clear-thinking mind
Leadership and decision making from calm courage
The world operating from this new state of peace and connection
EXPERIENCE ENLIGHTENMENT will awaken you to the possibility of a grand fusion of supreme efficiency, and enlightened consciousness. This is the highest potential of humanity.
If you are drawn to the possibility of Enlightened Living, JOIN us for EXPERIENCE ENLIGHTENMENT!
Ancient Philosophy, Meditation, Movement, Music, And An Interactive Q&A!
Event Date & Time
---
10 June 2023
1:00pm – 5:00pm PT
Doors open for noon.
Wilshire Ebell Theatre
---
4401 W 8th St
Los Angeles, CA 90005, USA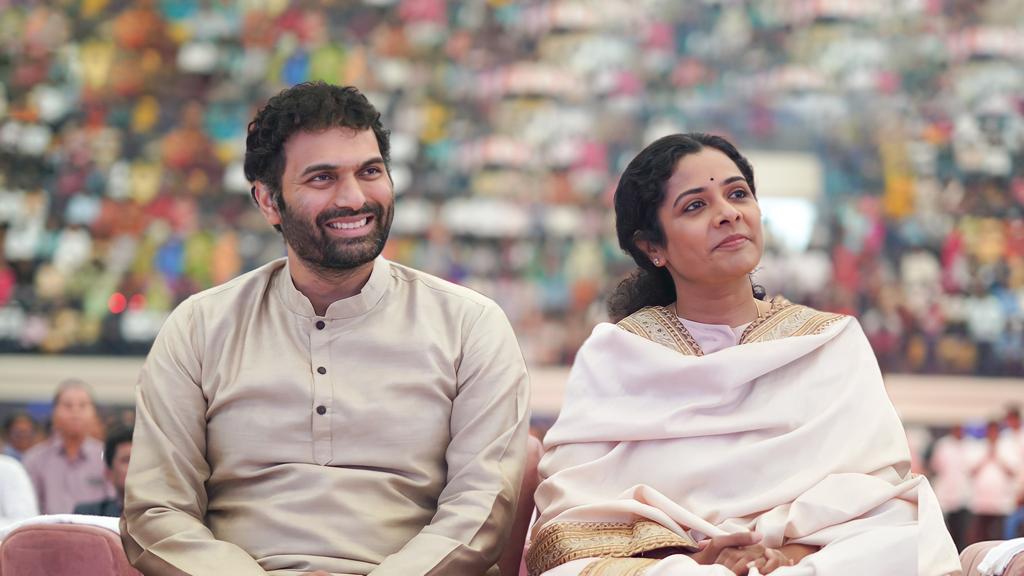 Sri Preethaji & Sri Krishnaji
Co-creators of Ekam, World Center for Enlightenment
---
Authors of Four Sacred Secrets
---
Founders of Young Oneness Leaders
---
Sri Preethaji and Sri Krishnaji are modern enlightened sages, with one laser-focused vision: to help end inner strife and aide humanity in discovering Enlightened Living.
30% OFF
Limited Time Discount
On Select Seats
ALSO: Reserved Seating Is Available, If You Are Interested In Exclusive
 

E2 LIVE Seating Packages First Rows Bundled With Bonuses!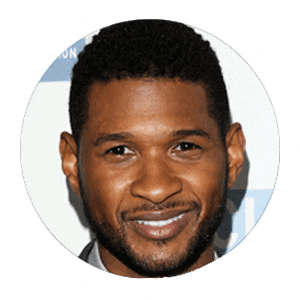 I wish I had learned about living in a beautiful state earlier in my life, as it is a transformational practice.
USHER RAYMOND IV
Singer, Songwriter, Dancer, Actor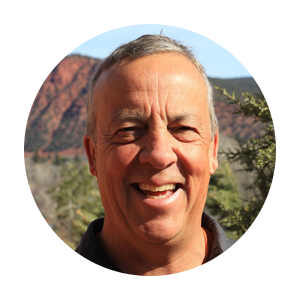 A process like this would take you to a place where you can address chaos and craziness with greater equanimity and when you do that you make better business decisions.
CASEY SHEAHAN
CEO Patagonia Inc.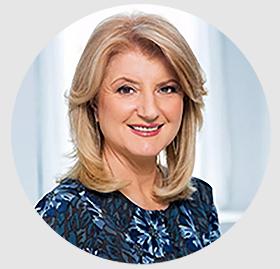 Sri Preethaji & Sri Krishnaji tap into ancient wisdom to offer modern truths for a well- lived life, including how to let go of what's weighing us down and truly connect with others and ourselves.
Arianna Huffington
Founder & CEO of Thrive Global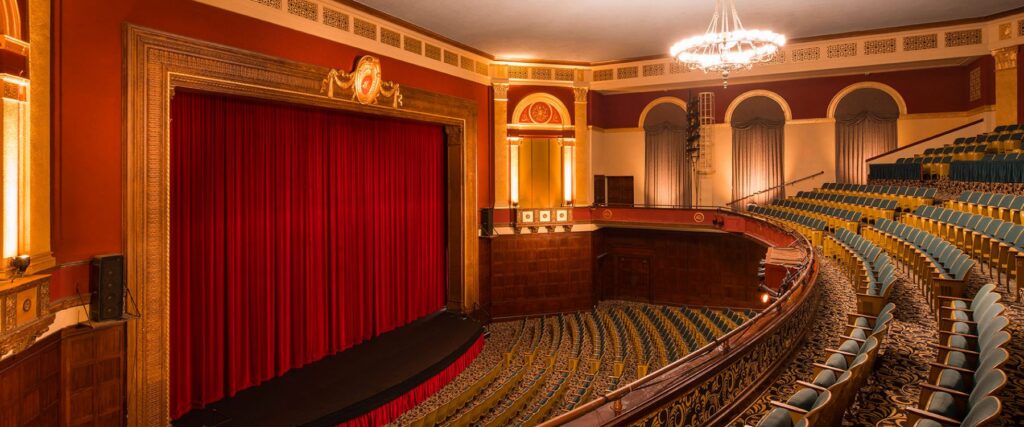 HISTORIC & ELEGANT
The Wilshire Ebell Theatre in Los Angeles is the first stop on the Experience Enlightenment World Tour. This Historic Timeless theater that has hosted some of the biggest names in music, spirituality and performance.
We have a very Limited quantity of Premiere seating available, if you would like be closest to the stage contact our team for more information.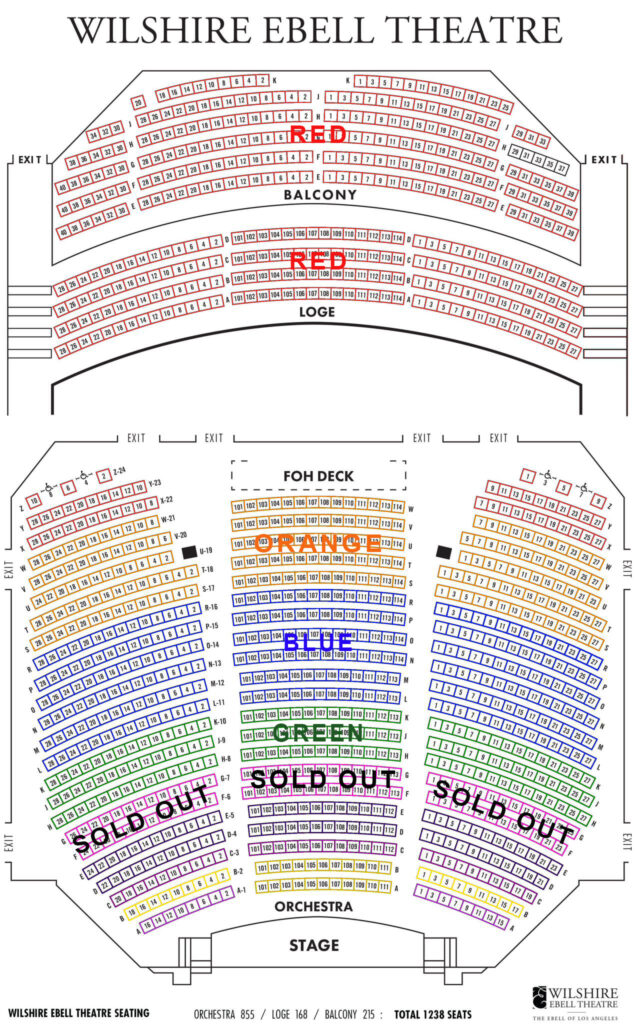 The Ekam World Oneness Day brings together over 1 Million Peacemakers to reconnect with community,  mindfully meditate, enjoy movement and inspirational music, with a vision for individual awakening & collective peace.
For the first time outside of India, we are bringing a 4 hr traveling Experience  Enlightenment  World Tour to Los Angeles, Milan, Singapore, Mexico City and Tokyo.
Experience Enlightenment around the world!
INCREDIBLE INSIGHT
Learn ancient philosophy and insights from experts as you unlock your authentic natural way of being. Rewire your brain and body to feel at peace and feel energized.
MINDFUL MEDITATION
Leave the day with tools for what we call 'Meditation In Action'. Go beyond a practice where you just calm your mind to one where you can actively create change everyday.
MOVING MUSIC
The Internationally re-known Kosmik Band will be performing LIVE, their curated music will support a deeper embodiment of all the lessons. Get your body moving.
CONNECTION
Come together in a safe, loving, and non-judgmental environment as you build soulful connections with like-minded seekers who will become life-long friends.
FAQ's
Essentials to enjoy the day
Please do not bring chairs or large bags, theater space is limited
There is a limited amount of designated disability seating, please let us know if you require wheelchair access
All ages and ability levels can attend. No experience necessary
While LIVE events can change, we anticipate 3.5-4 hours of amazing content and embodiment practices. Schedule is 1pm PT- 5pm PT
Please dress in comfortable clothing
If you are in need of Spanish translation, please contact Rebecca at (619) 549-9374
Seating
Tickets are for the color zone purchased for, in a first come seating basis. Specific seats will not be assigned.
Entrance into the theatre will occur based upon section with general admission being last.
There are limited disability seats available, please inquire with our team on reserving those spaces. This historic theatre does not have an elevator, all wheelchair seating will be on the main floor.
Food & Beverages
Outside food & beverages will not be allowed inside the theatre. Only bottled water is allowed inside theatre building.
Parking
The Wilshire Ebell Theatre offers free parking in its two on-site parking lots, one west of the theatre building and one across Lucerne Bl. at the corner of 8th Street. Ebell lots tend to fill quickly prior to events, so please plan accordingly.
There are a limited number of disabled parking spaces available in the lot west of the building.
WILSHIRE EBELL THEATRE
4401 West 8th Street
Los Angeles, CA 90005