JOIN US FOR BODHI – A 3-DAY SPIRITUAL IMMERSION
EMBRACE YOUR AWAKENED LIFE
Bodhi is a groundbreaking spiritual immersion, led by the visionary enlightened sage Sri Preethaji – Co-creator of Ekam. This life-altering experience is designed to awaken your inner wisdom and guide you towards a life of divine fulfillment. Welcome to a realm of awakened living, transcendent love, and enlightened prosperity.
AUG 4 – AUG 6, 2023
Visakhapatnam
Embark on a profound journey of self-discovery, as you:
Nurture awakened self-love
Foster awakened spousal relationships
Manifest awakened wealth creation
Experience awakened parenting
Bodhi is tailored to seekers from all walks of life – young or old, single or married, parents or leaders. It's time to embark on an inner adventure that will transform your life forever.
THE BODHI EXPERIENCE
During Bodhi, Sri Preethaji will lead you through powerful mystical processes, awakening your true potential towards an abundant life. These transformative awakenings will:
Dissolve hurtful past experiences, awakening you to the true meaning of love
Dissolve obsessive doing, awakening you to the joy of being
Dissolve anxiety, awakening you to the healing power of relaxation
Dissolve obstacles, awakening you to the realm of miracles
Dissolve negative patterns, awakening you to the field of abundance
MEET THE FOUNDER:
SRI PREETHAJI
Sri Preethaji is a contemporary mystic philosopher and sage, revered for her powerful blessings, profound wisdom, deep processes, and the mystic limitless field meditation.
Alongside her husband Sri Krishnaji, she co-created Ekam Kshetra, a divine space for self-realization and God realization, which has garnered millions of followers worldwide.
With online and in-person courses across the globe, Sri Preethaji is now bringing the transformative BODHI spiritual course to India for the very first time.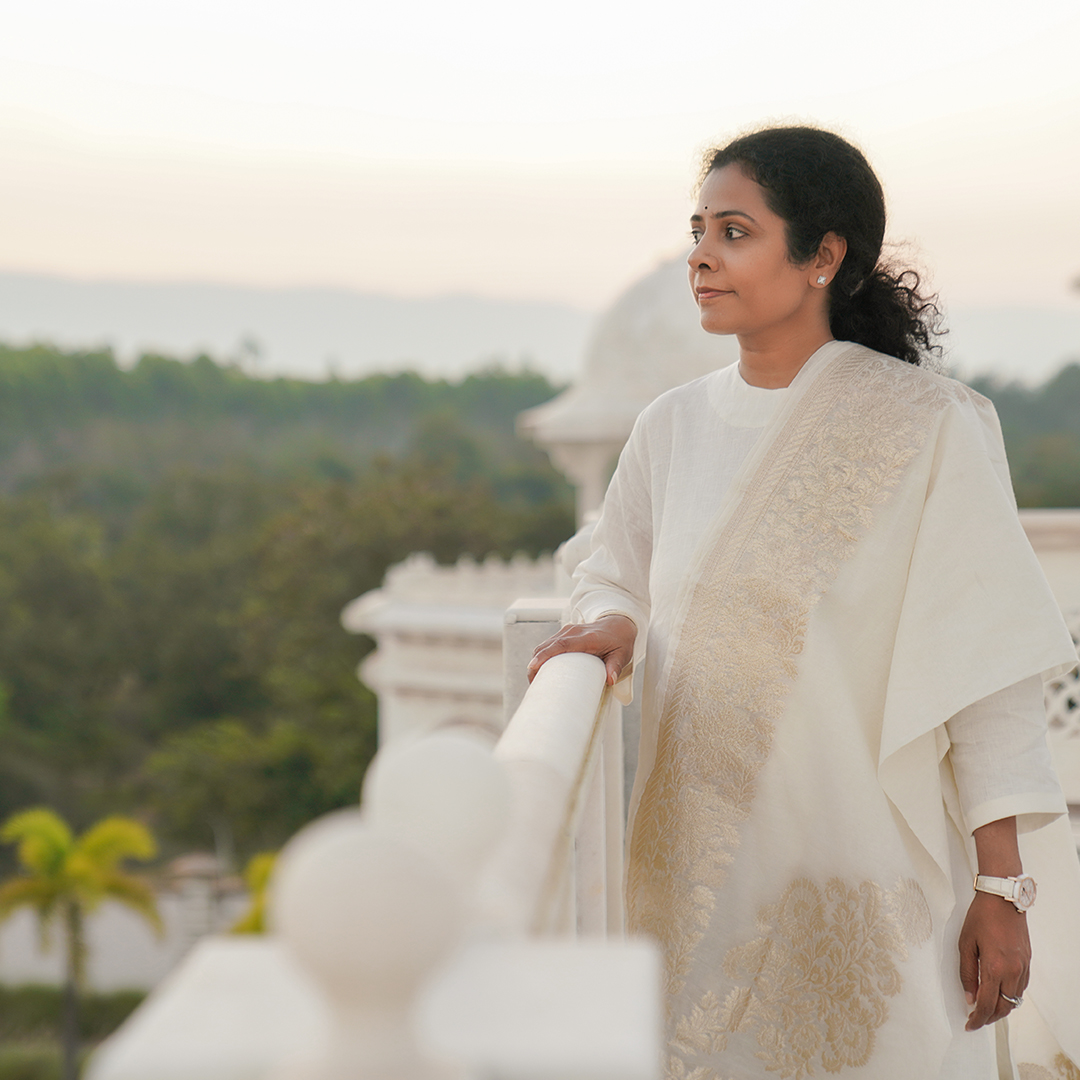 Embrace the opportunity to:
Enter the divine field of happening
Find spiritual solutions to key problems
Dissolve recurring negative patterns
Awaken to abundance
Don't miss this extraordinary opportunity to transform your life with BODHI – the ultimate spiritual awakening experience. Reserve your spot today and embark on the journey towards your awakened life.