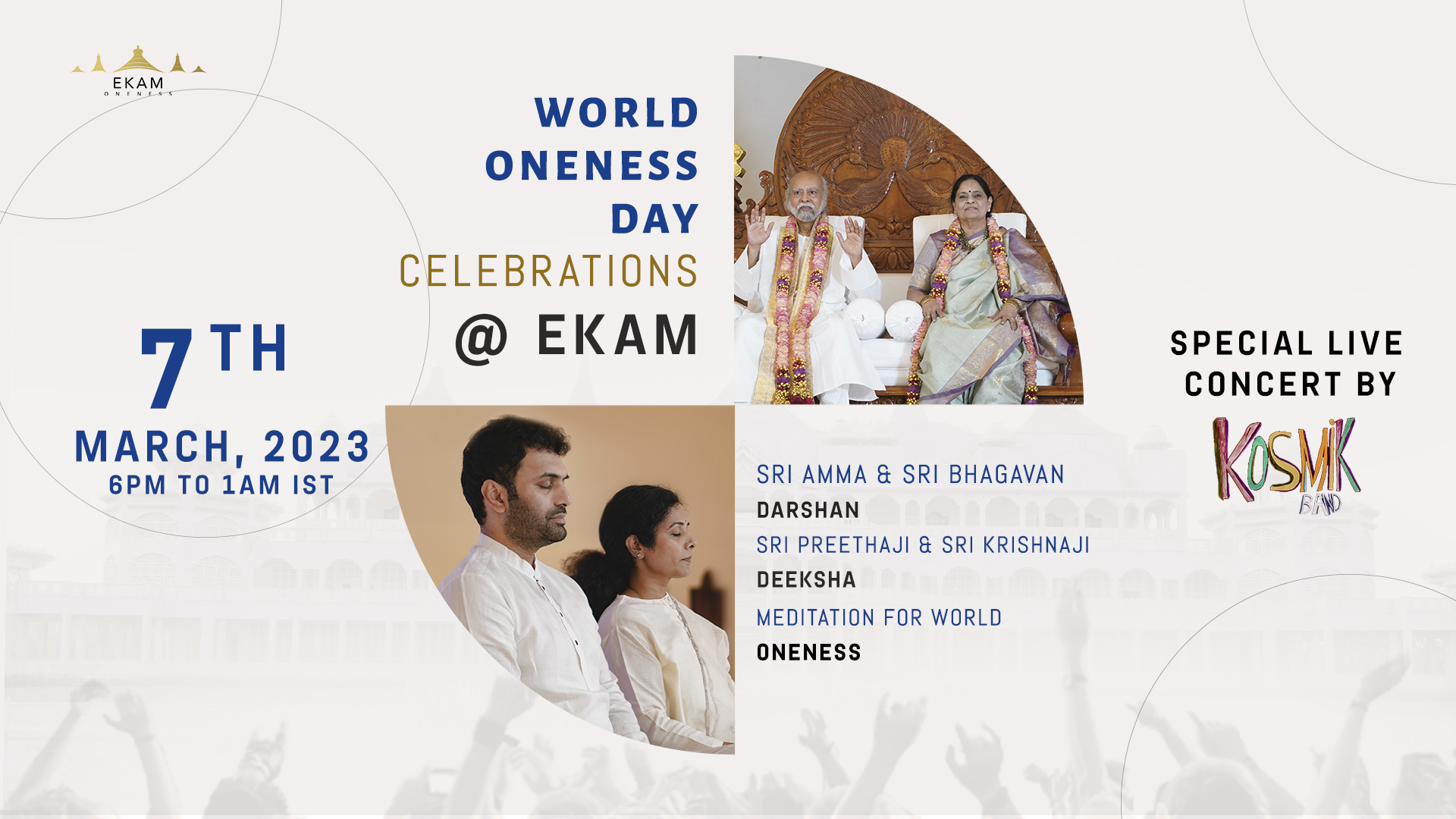 Oneness is the true nature of our existence.
A return to oneness is the solution to the persistent problems that surround us individually and globally.
That is why the World oneness day.
The World Oneness Day is the perfect opportunity for millions to wake up and unite together to create positive change in the world.
This day is about recognizing our oneness with each other, our oneness with nature, our oneness within ourselves and our oneness with the divine.
On this World Oneness Day let us wake up to the oneness of our being and extend our compassion and love to each other.
Here's a chance to feel the oneness.
Join us. Be a part of creating an extraordinary energy that will ripple out to all humanity!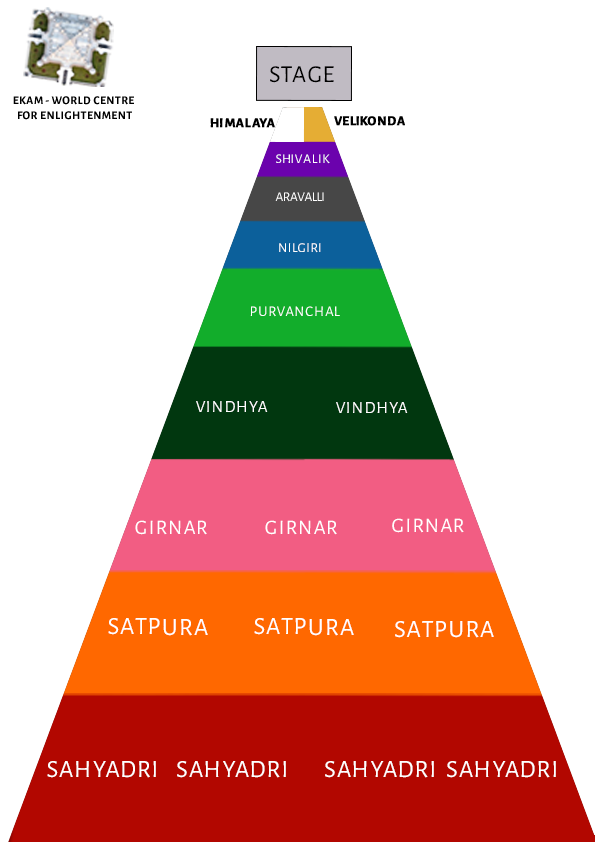 On this World Oneness Day, let us rise to the awareness of the oneness of our existence and experience harmony.
Join us and be a part of crafting an incredible World Oneness Wave that will spread out around all humans!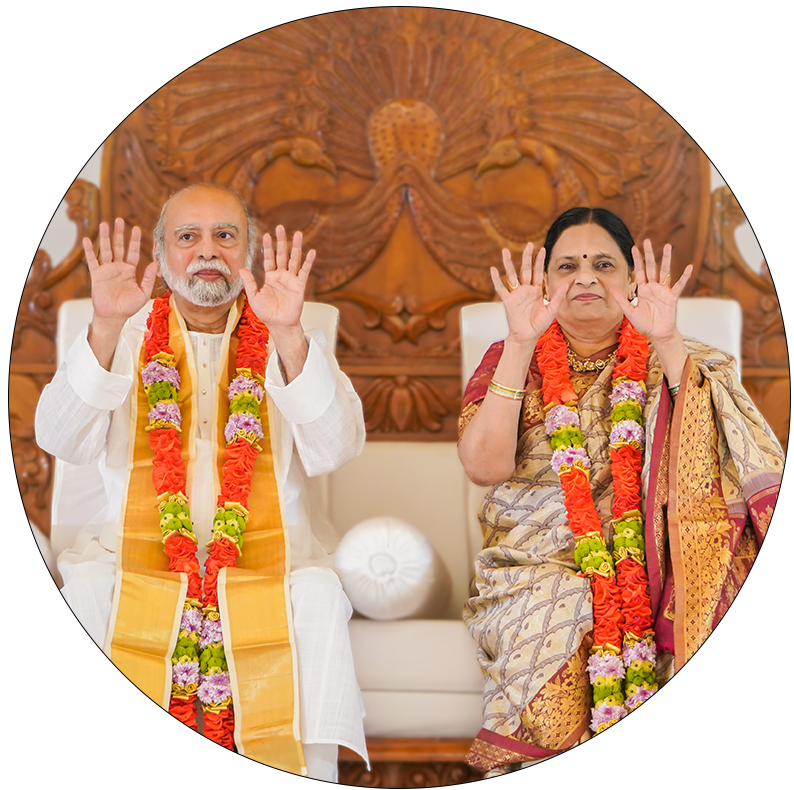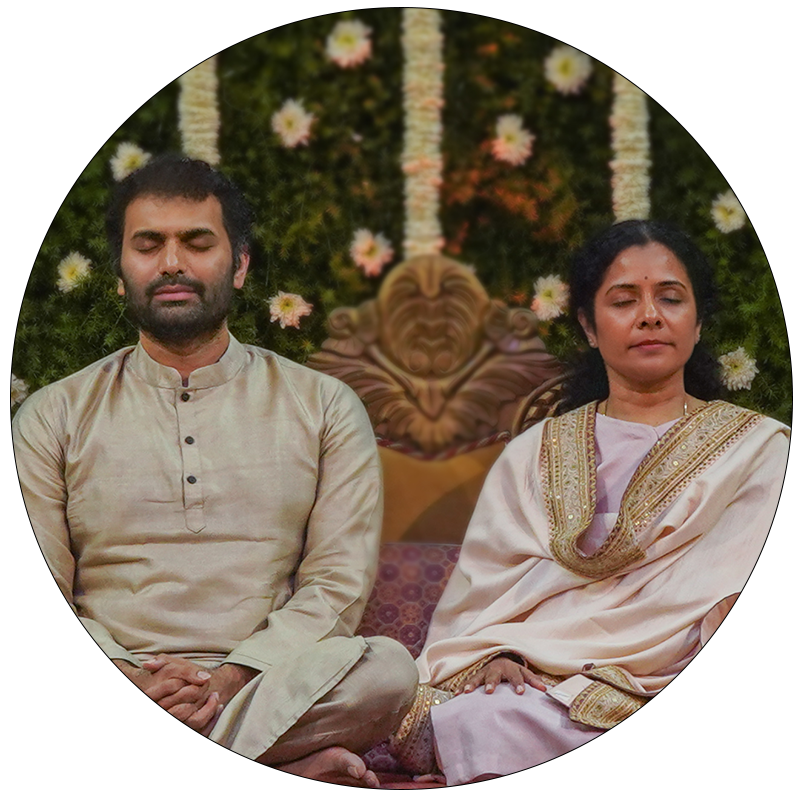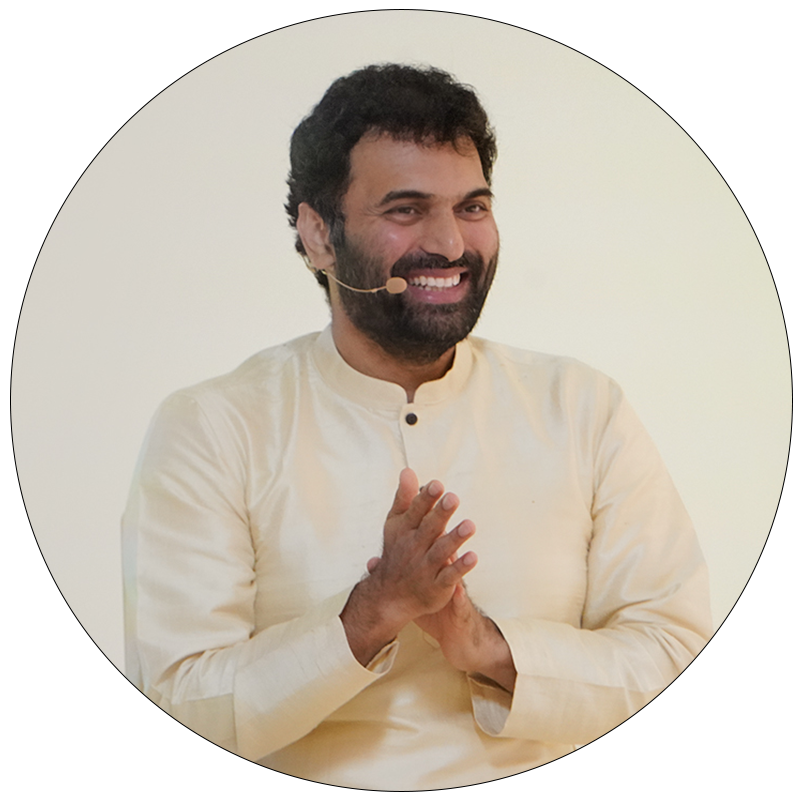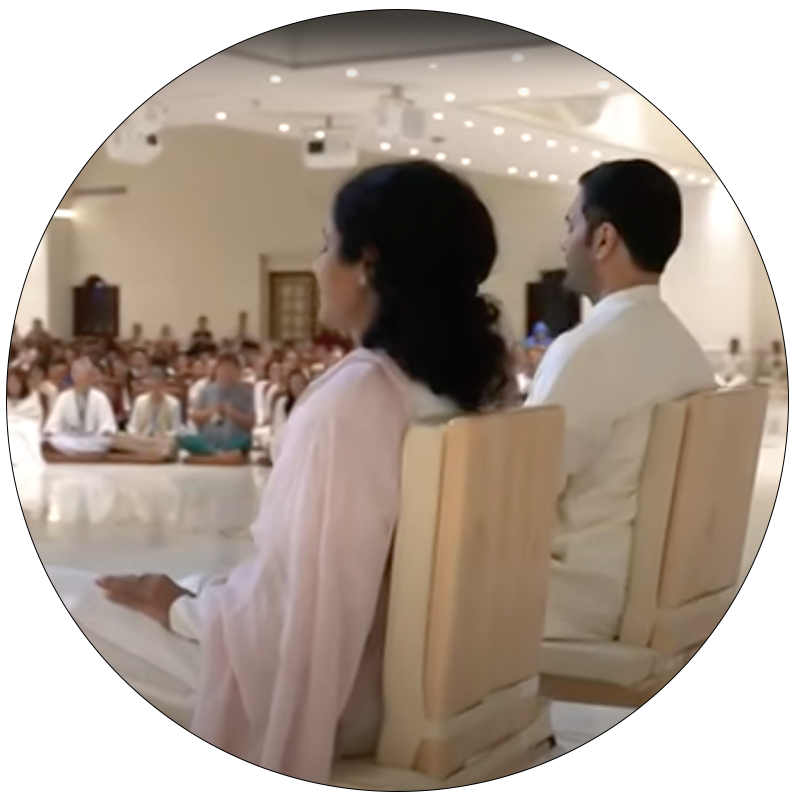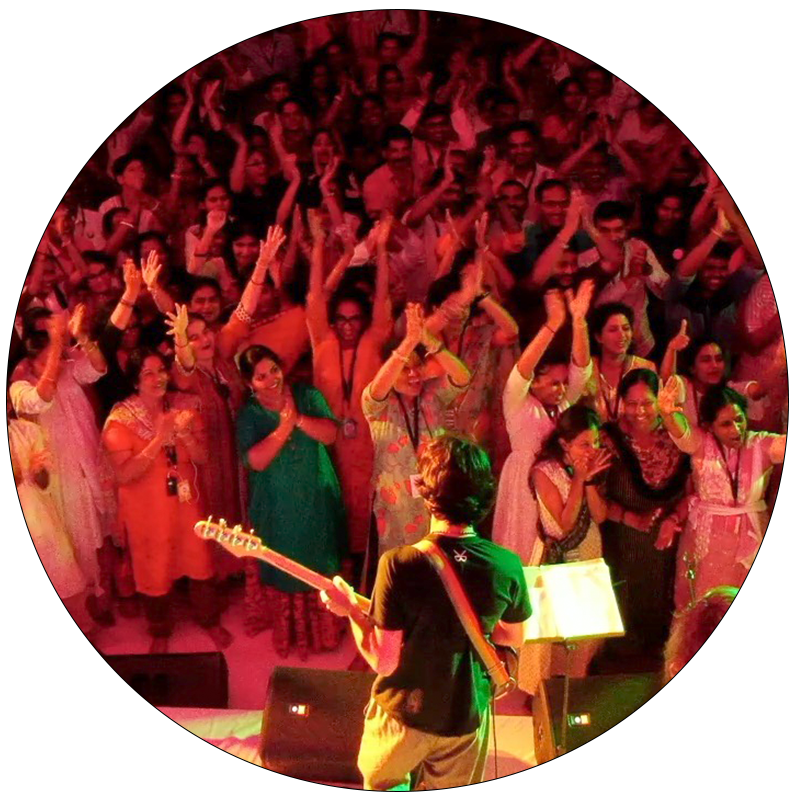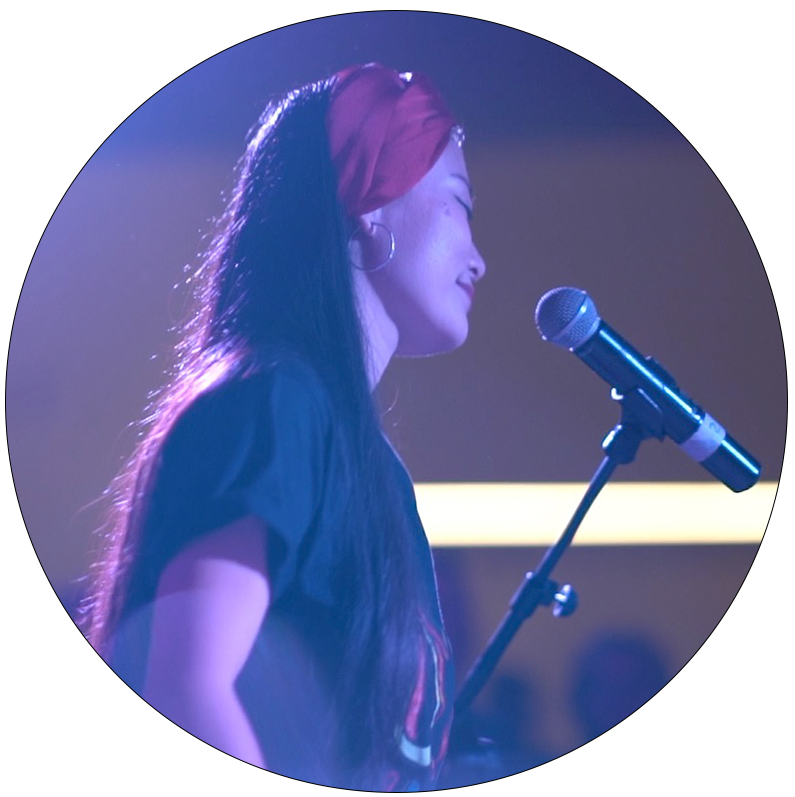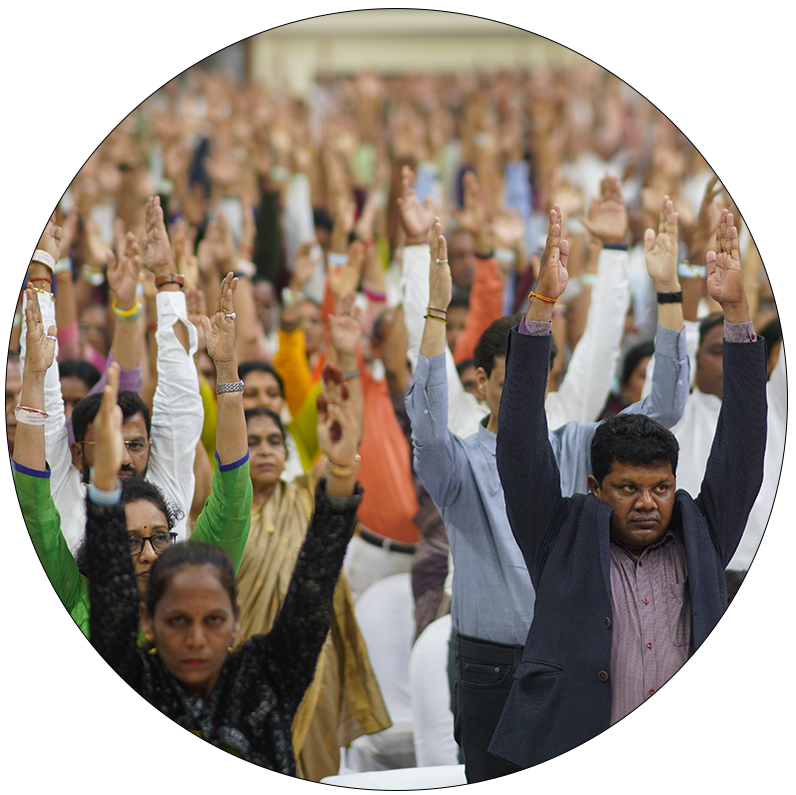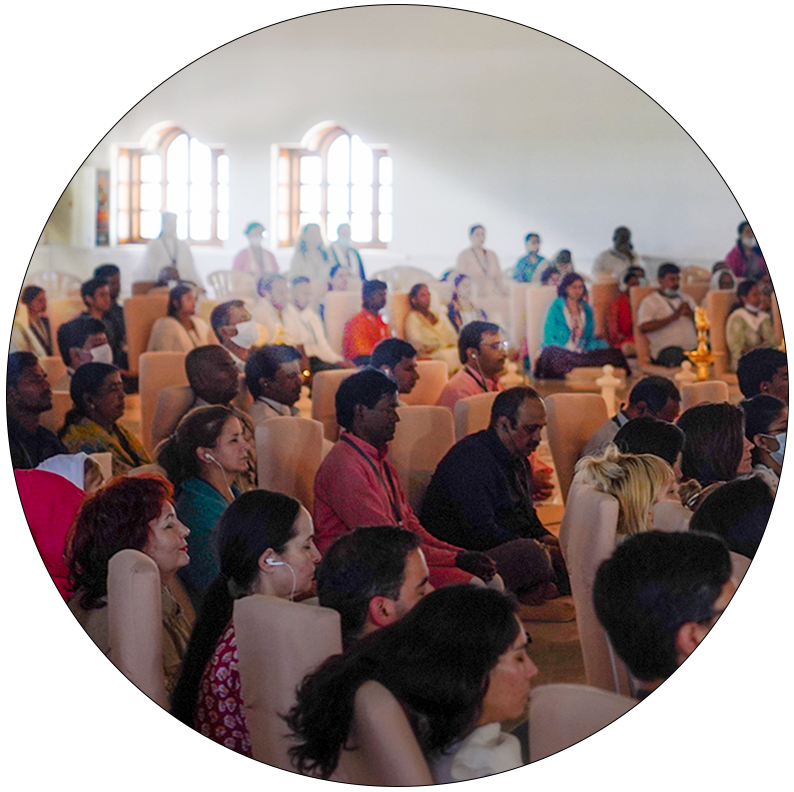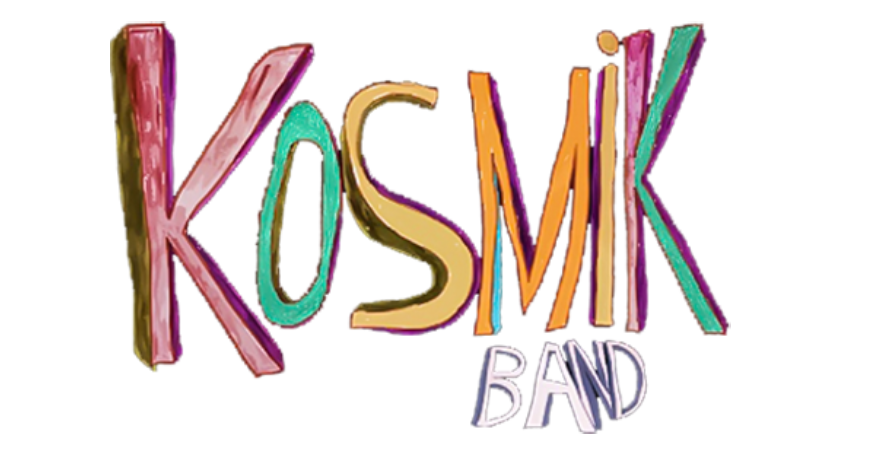 In light of the ongoing global health pandemic, what steps should people take to protect themselves and others from the coronavirus (COVID-19) when attending WOD Celebrations?
It is essential to wear a face covering during the event to protect yourself and others from potential exposure to COVID-19.
All attendees must follow social distancing protocols and hygiene guidelines set by government and local health authorities.
We encourage everyone to do EKAM Health Practice.
When I arrive at Ekam, what kind of documents will I need to present in order to be admitted?
If you are attending the WOD Celebrations, it is essential that you bring a valid form of government-issued photo identification. This should be the same one that you used to reserve your space for the event.- In addition to proof of identity, please bring along a printout of the E-pass sent to you via email or WhatsApp / show it from your phone at the Ekam Checkin Counters. This will help us speed up the process of verifying your identity and ensuring a smooth entrance into the event.
What time should I arrive at Ekam for the WOD Celebrations event?
Check-in counters will be open from 10 am to 6 pm on the day of the event at Ekam for those who have already pre-registered. To ensure a smooth experience, we kindly request all participants to plan their travel arrangements in advance, keeping in mind these check-in timings.
The celebration will continue until 1 am on 8th March, and all participants are requested to stay back until the end of the event.
Since we have to ensure the security of all our seekers, once you check-in, you will not be allowed to leave the venue (Ekam premises) till the end of the event.
For your convenience, restroom facilities are available at the venue.
Do I have to know English to join this program?
WOD will be conducted in English. Live translation of the gist of the wisdom part & instructions will be available in 5 Indian languages (Tamil, Hindi, Telugu, Kannada, Malayalam) and a few international languages via an interpretation system (International languages will be offered according to the registrations and interpreters availability).
I have difficulty sitting on the floor for extended periods of time.
Chairs will be provided for the entire duration of the event.
Will accommodation be provided for participants of the program?
No. Accommodation will not be provided for WOD participants.
Accommodation is available for only Himalaya (White) pass holders & Velikonda (Gold) pass holders on our different campuses (available only on a first-come, first-served basis).
Accommodation is also provided to Ekam Enlightenment Festival participants who are attending the Ekam Enlightenment Festival from March 1 to 7 at Ekam Sanctum. Also, Ekam Enlightenment Festival participants will be provided Niligiri (Blue) pass. Ekam Enlightenment Festival participants can also upgrade their passes to Velikonda (Gold) passe or Shivalik (Violet) at Ekam when they arrive for Ekam Enlightenment Festival.
More info on Ekam Enlightenment Festival –
www.ekam.org/eef/
Other participants who hold other passes can look out for any form of Shelter / Choultry / Kalyana Mandapams / Waiting rooms at the railway station / OYO rooms nearby to get ready and reach the venue for the event. For any assistance to have information on available accommodation around Ekam Premises, kindly WhatsApp message +917660041008. However, take note that Ekam or its organizers are not responsible for the quality of accommodation they refer to, around Ekam Premises. We only help you locate a space.
Can I bring family members/guests with me?
No, entry is limited to registered participants only. Any family members & Guests need to sign up and bring Entry passes along with them and present at Check in Counter and collect Entry Wrist band.
Can I bring my children? What is the minimum age required to participate in the program?
We do not have facilities or resources to take care of children and/or minors during the event. We request you to arrange guardianship at home for them while you are here.
The minimum age for participants is above 10 years of age.
What kind of food can I bring to the event?
If you have to carry your own food due to dietary restrictions, you may carry wholesome vegetarian meals. However, Food Counters will be open and there will be food available through out the event.
Can I bring my vehicle? Is parking available?
Limited parking will be available. Parking is at the owner's risk and no liability will be taken by event organizers.
Is transport from airport / railway station to Ekam available?
Travel to Ekam
From Chennai Airport: Pre-paid taxis are available to Ekam. The drive will take about 3 hours.
From Chennai Railway Station: Pre-Taxis are readily available. The drive will take about 3 hours.
From Renigunta (Tirupati) Airport: Pre-paid taxis are available to Ekam. The drive will take about 2 hours.
From Tirupati / Renigunta Railway Station: Pre-paid taxis are available to Ekam. The drive will take about 2 hours.
From Sullurpet Railway Station: Pre-paid taxis are available to Ekam. The drive will take about 1 hours.
From Tada Railway Station (those arriving from Chennai – MRTS trains): Autos are available to Ekam. The drive will take about 20 mins.
Ekam Travel Helpline: Pick up available from the airport and the railway station. WhatsApp text to +917660041008. Please book at least 24-48 hours before your arrival.
Regular TNSRTC buses (114 & 200) are available from the Chennai / Tirupati / Sri Kalahasti to Ekam. APSRTC busses from Sullurpet to Ekam (going towards Sri Kalahasthi) are also available.
MRTS transport from Chennai Suburban to Tada is available (MRTS trains going from Chennai towards Sullurpet / Nellore).
Are there any Dress Code Suggestions?
Dress code: Comfortable, traditional attire is recommended.
Weather: Light clothing is recommended. A light sweater or shawl will be useful, as evenings may be cool.
Can I register for WOD Celebrations on arrival at the venue?
No. Spot registrations will not be available. We recommend that you register for WOD Celebrations at least 10 days before the event.
How do I know if my registration is complete?
Once you register for WOD Celebrations, you will receive an E-pass and a confirmation message with your unique registration number via Whatsapp / Email.
Upon registrations, you may receive the pass and confirmation message within 30 mins to 24 hours. If you have successfully sign up and not received confirmation, you can reach us on WhatsApp message on +917660041008 or email at info@sriammabhagavan.foundation mentioning the unique reference number.
I have not attended other programs offered by Ekam - Oneness. Can I take part in WOD Celebrations?
Yes, the WOD is open to everyone.