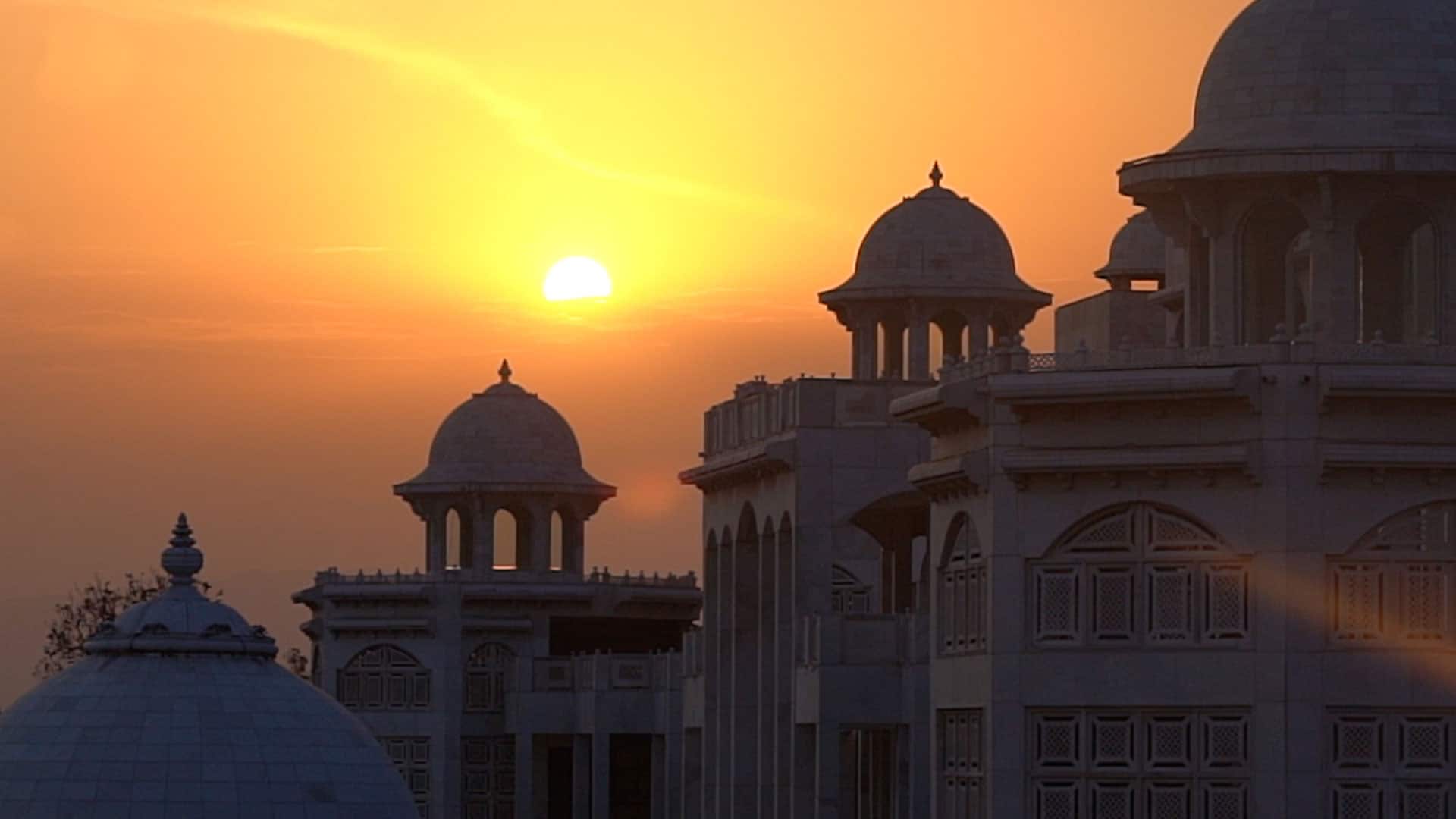 Ekam is constructed based on the design of a 800-year-old revelation. Every morning, when the first rays of the sun touch the Amruta Kalasha of Ekam, every inch of the sacred ground gets charged with celestial energy.
Ekam's mystic fractal geometry harmonises the planetary energies. Vasthu purusha mandala is the metaphysical diagram of the building that incorporates the planetary movements and cosmic forces. The unique geometrical structure of Ekam gives rise to fractal elements. Fractals are geometrical shapes and curves that create immense visual appeal & beauty, thereby giving an undeniable aesthetic appeal.
The structure of Ekam is itself a phenomenon in terms of how it can affect and uplift your consciousness into transcendental realms. Meditating and being part of the processes here means you are being part of a powerful field that is pushing you into higher states of consciousness, like bliss, joy, compassion, and oneness.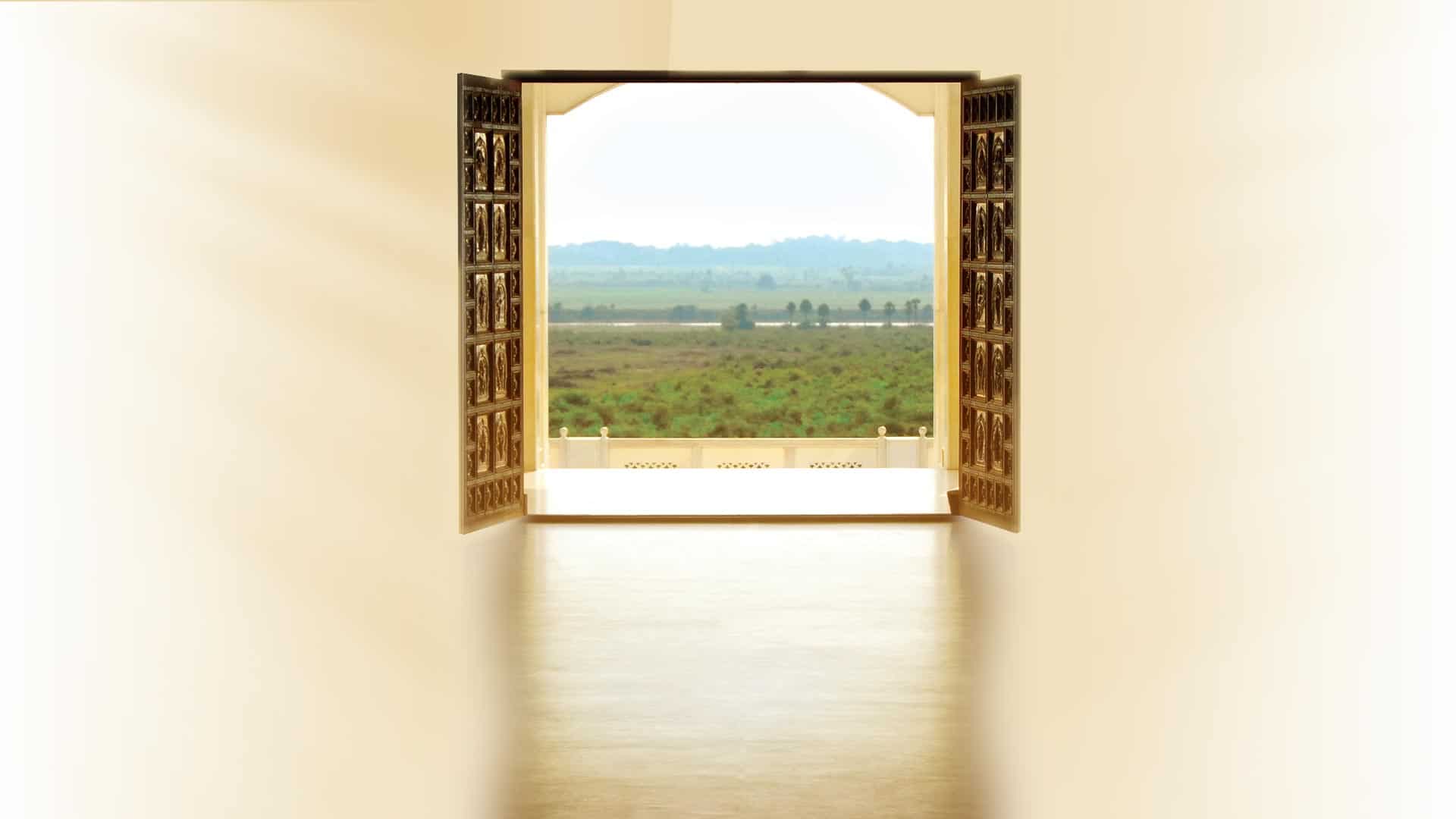 ABODE OF THE PHENOMENON
This mystic field of consciousness is a three dimensional projection of the Surya Yantra, an ancient and an immensely powerful geometric form and is created to be the abode of the phenomenon.
ARCHITECTURAL WONDER
Ekam is one of India's architectural wonders and towers majestically over the foothills and the vast open plains of the Vellikonda range on the eastern coast of South India, 80km north of the city of Chennai.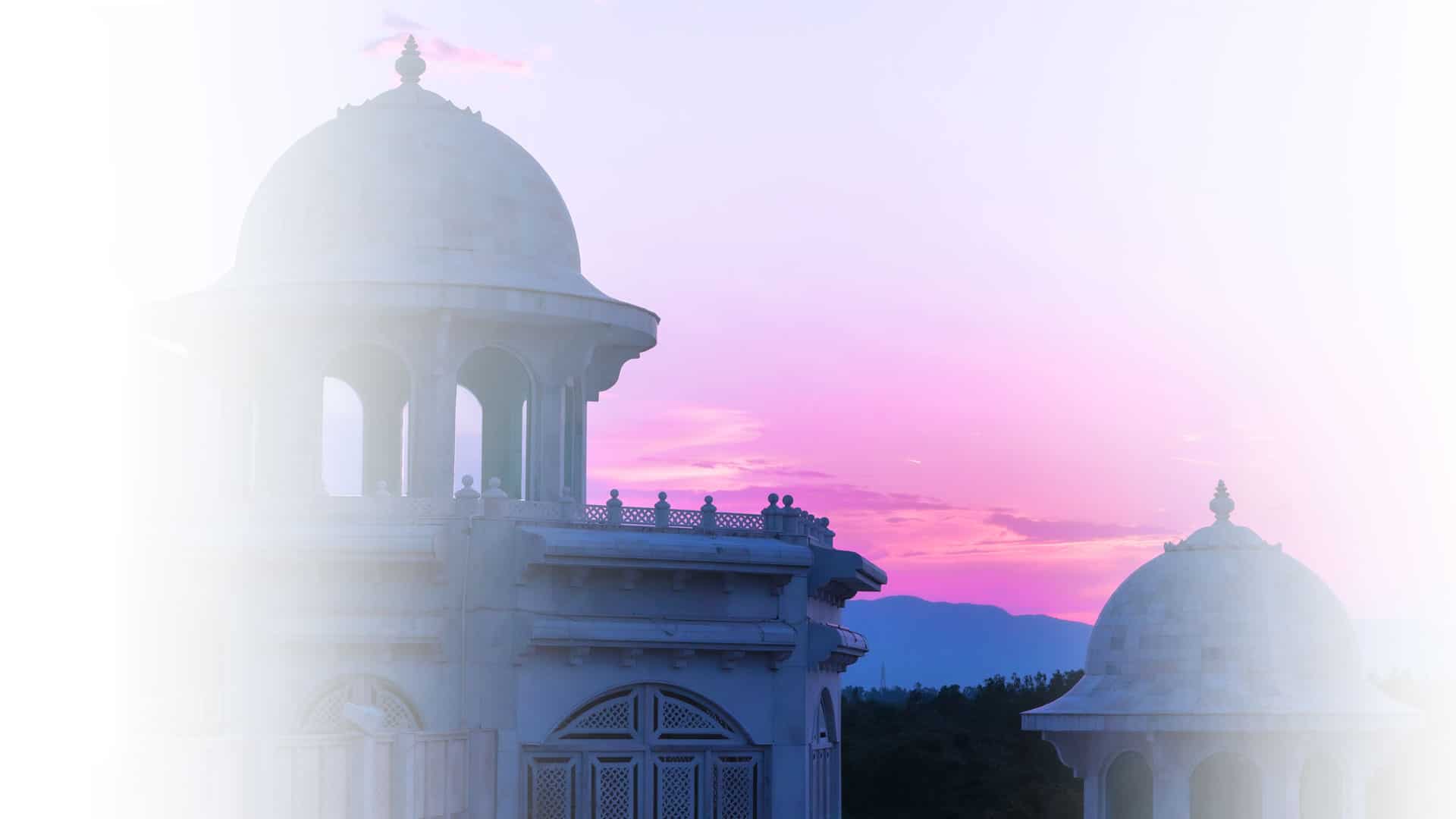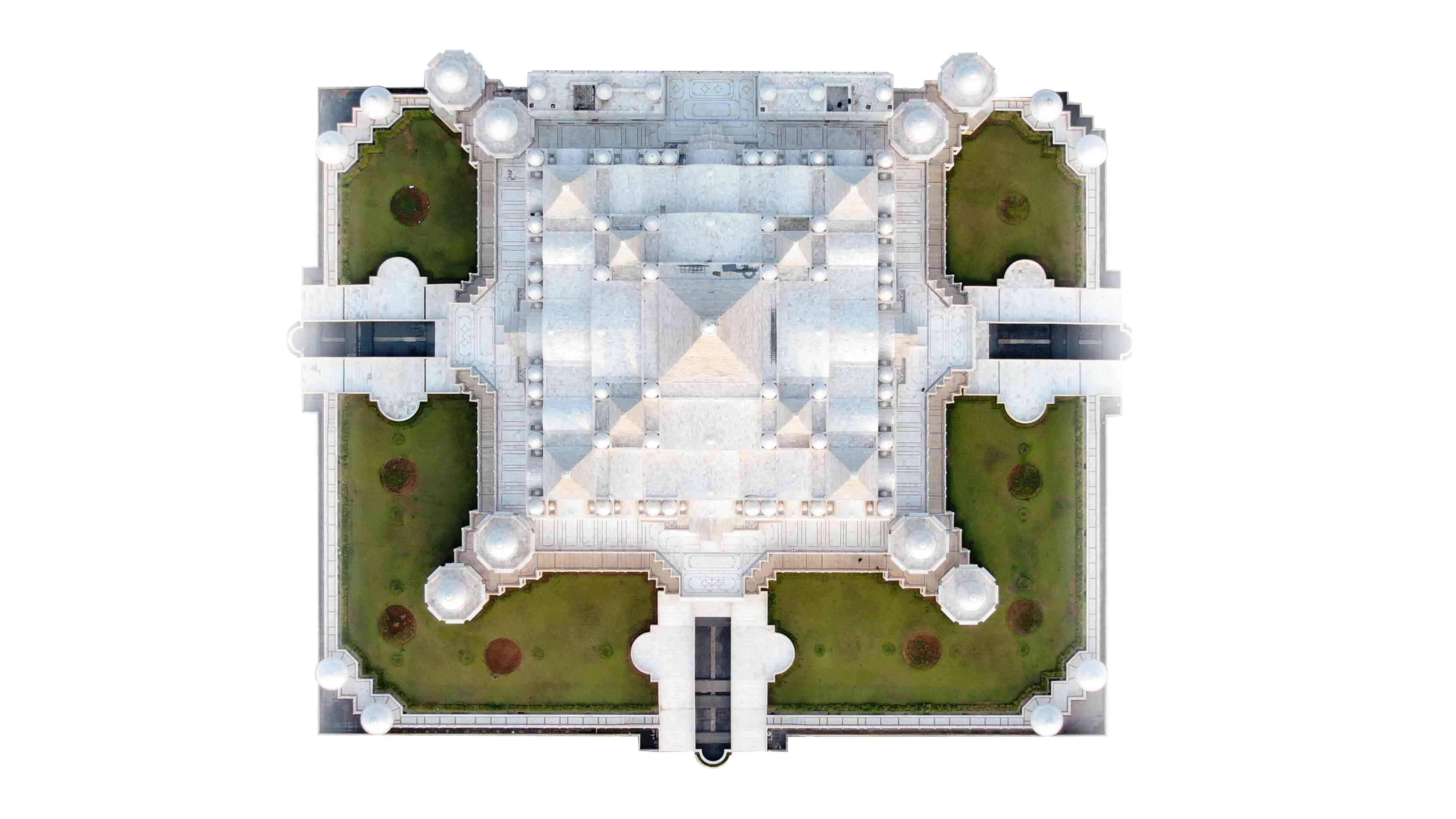 EARTH'S ENERGY GRID
The main edifice stands 105 feet high on forty-two acres of level land. It is positioned at a point where the earth's grid lines or energy lines meet creating heightened energy levels.
POWERHOUSE
It is a powerhouse of energy with a moat and a body of water circulating clockwise. The ripples created by meditations from within neutralize harmful energies in the seeker as they cross the water bodies to make their way in.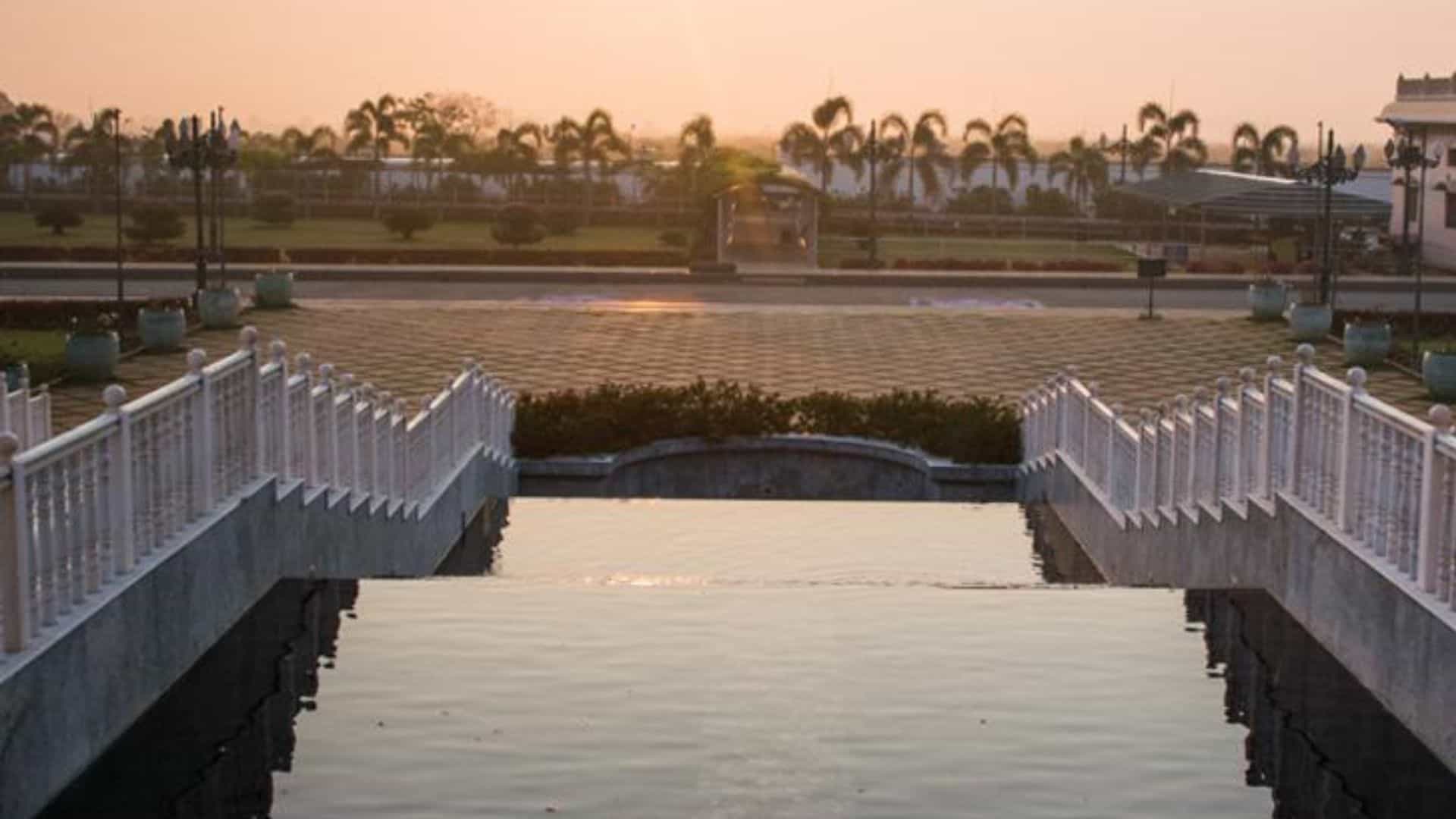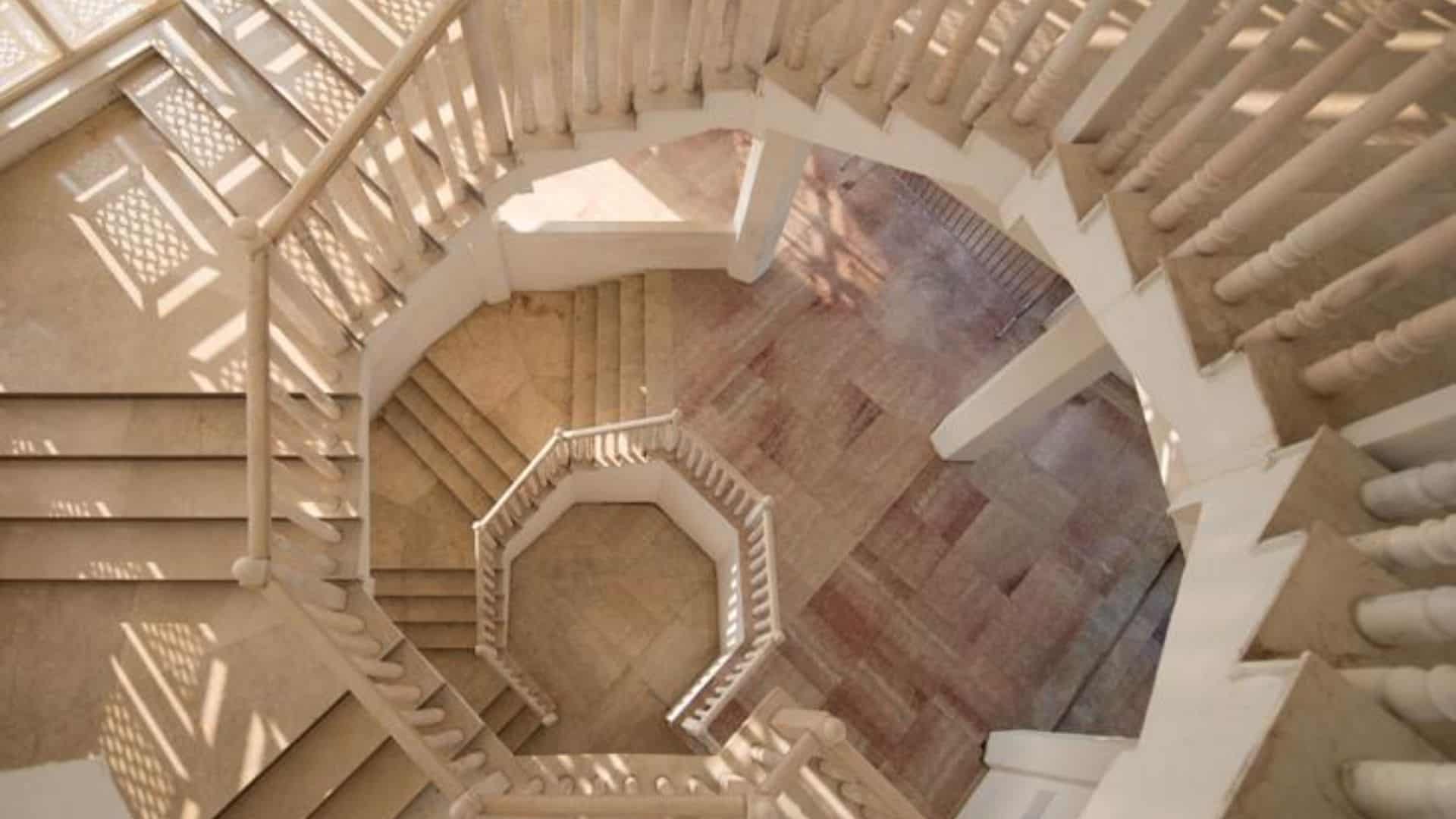 IMPACTING BRAIN AND CONSCIOUSNESS
The 8 octagonal staircases, smooth glazed with artistically carved hand rails, in the 4 diagonal directions harmonize the static and dynamic energies of the universe and channelize it into one's body to activate the mystic chakras and thus various parts of the brain.
FOUR FUNDAMENTAL PURSUITS
The four cardinal directions marked with faces/heads of four different animals carved in marble, are each meant to attract one specific aspect of energy into the seekers who walk past them.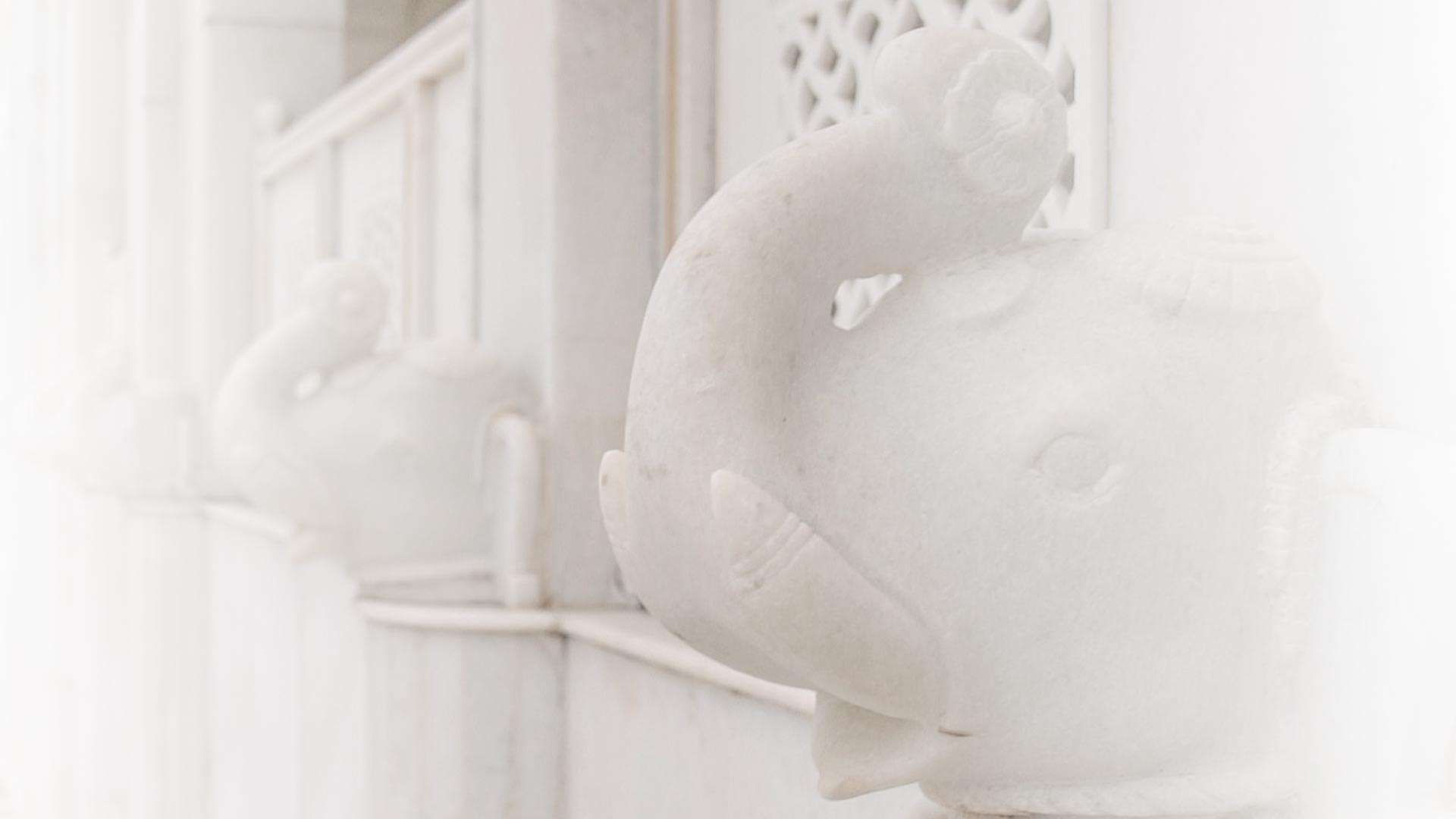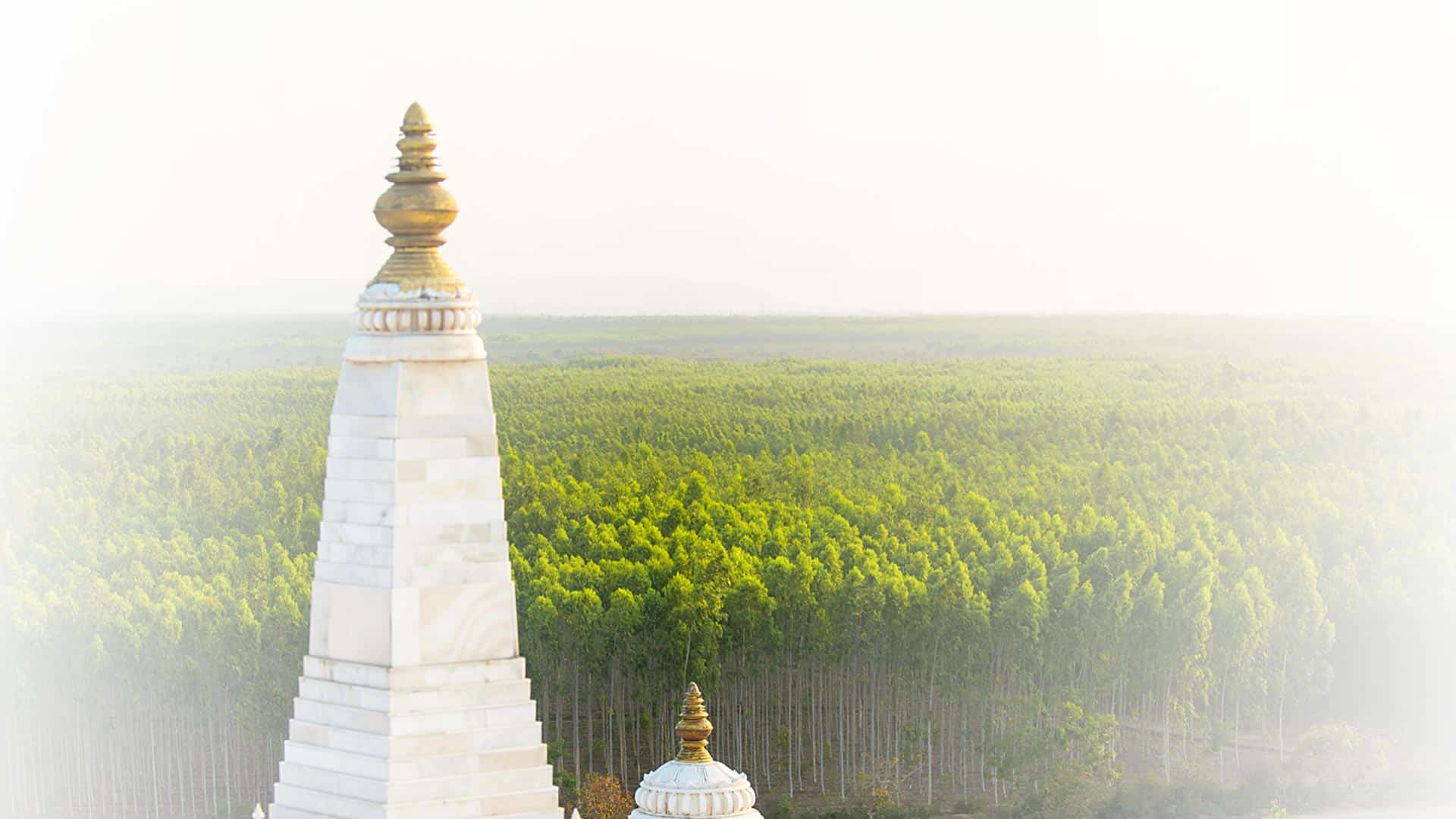 HEIGHTENED STATES
Built according to ancient principles of Vaastu Shastra, Ekam is positioned at a point where the earth's grid lines or energy lines meet creating heightened energy levels.