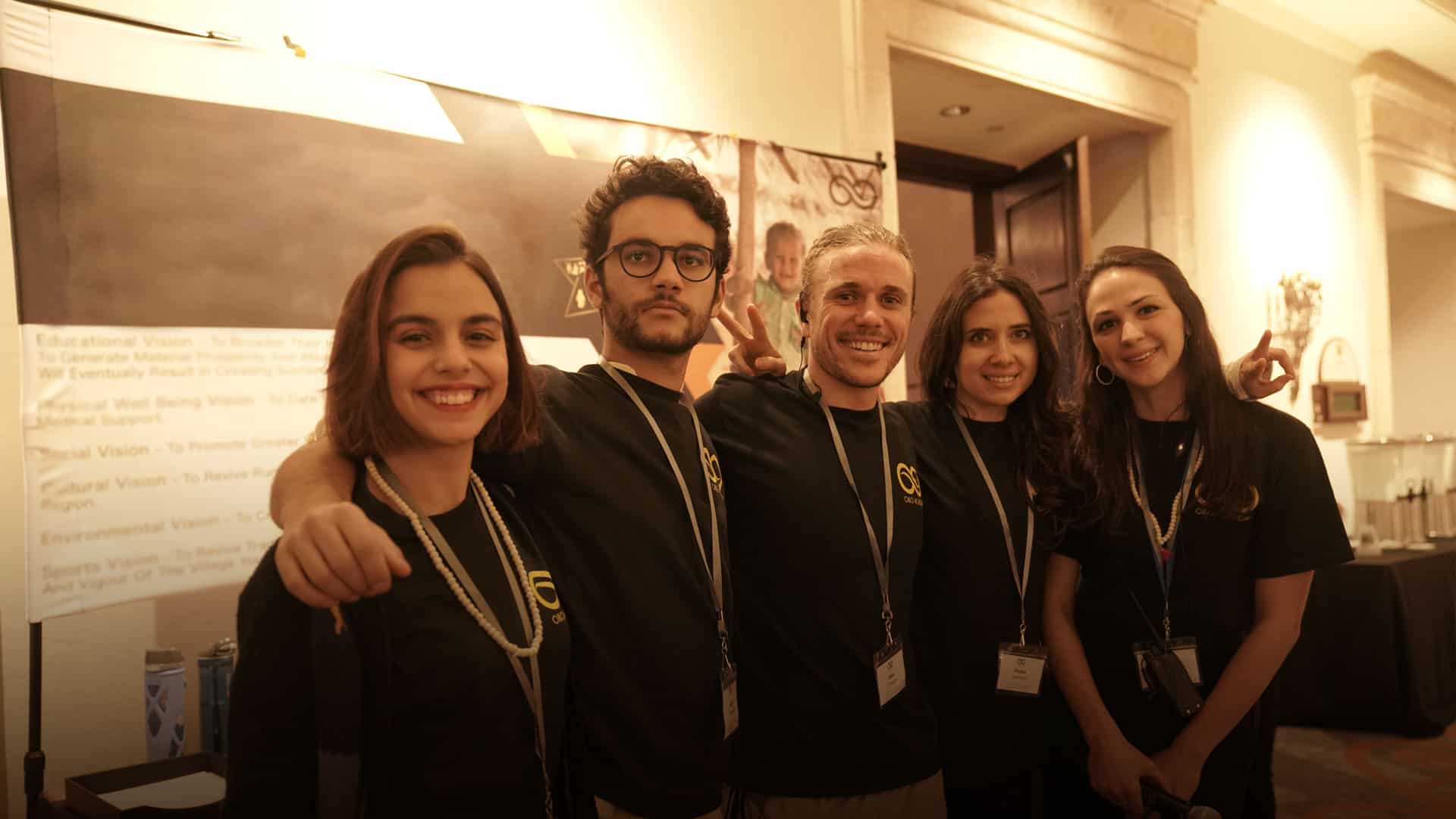 WORLD YOUTH CHANGEMAKERS
Awaken to the power to change self and society. Love yourself and another.
Explode with creativity and joy. Go past limitations and explore new dimensions in consciousness.
Birth A New You!
Education that nurtures the individual holistically is complete education. Education that addresses the intellect and the heart, survival and living, achievement and fulfilment, practical and the transcendental can only create a complete individual.
WYCM sees therefore education needs multi-pronged approach.
While the conventional education has mastered and is effectively meeting the survival aspect of life by training the intellect and honing skills to be able to create a successful life externally, WYCM caters to nurturing the being of the individual.
WYCM has a consciousness approach to life – be it solving problems or addressing challenges or experiencing the joys of life. It is not interested in imparting moral education. Moral education is about making a perfect human being. WYCM offers LIFE EDUCATION. Life education creates happy and loving people.
Evidence shows it is happy people who go about becoming conscious, transformed leaders who can bring about a new world.
What we have observed through educating over 200,000 students across the world, whether the student is brilliant or average, creative or logical, methodical or messy, observant or intuitive, they need to take education beyond the neo-cortex to pre-frontal cortex for the emergence of a transformed leader. The student needs to take education beyond skill-based education or moral-based education to life education for the emergence of a transformed leader. A transformed leader who can lead the world to greater harmony allowing various sciences to get married harmoniously.
WYCM is a charitable global initiative by Sri Preethaji and Sri Krishnaji, and their daughter Lokaa. Sri Preethaji and Sri Krishnaji are also the founders of O&O academy – which is both wisdom and meditation schools of world repute. They have created WYCM as an education force for creating Young Transformed Leaders who will in turn serve and support young people in their schools, colleges and neighbourhoods. The faculty who teach Changemakers Course are specially trained by the founders to teach young people. These are teachers who have helped thousands of young people in their long careers spanning over 18 years.
WYCM offers its programs beyond the confines of its campus along with its in-house programs.
Learn the cardinal wisdom principles of O&O Academy that would set the foundation for your inner journey. You will understand the significance of inner wellbeing and Its profound implications on outer success and abundance.
Discover the power of spiritual vision and begin your journey towards greater abundance and success in life. This is a seven day course organised for international changemakers at O&O Academy campus India.
The Journey:
HARMONY WITH ONESELF
Experience powerful meditations and spiritual processes that will help you break past your inner limitations and awaken to a profound sense of love and acceptance for yourself.
POWER OF SPIRITUAL CONNECTION
A disharmonious and warring relationship with oneself Is often one of the biggest impediments to success and abundance. When you struggle and fight with yourself, you live trying to prove or get approval from another. In the process, you lose self-confidence and become a highly conflicted individual.
Awaken to greater empathy and connection with the other. Open yourself to an expanded state of love.
THE ART OF SUSTAINABLE SUCCESS
So many tend to push themselves so hard to reach the top, that they become miserable and burnt out human beings by the time they reach the top. Such success stands on shaky foundations, for their own troubled inner state becomes the undoing of the beautiful results they create. If you are someone who aspires not only for an abundant external life, but also a fulfilled and joyful inner state, you must learn the art of sustainable success.
Learn the wisdom principles and meditation practices that are specially designed to awaken the Heart Leader within you.
LEADERSHIP & IMPACT
Each of us is a product of the love, kindness and wisdom of so many other individuals. We are part of an inseparable web of life. The more we contribute to and nurture this web of life, the more abundance and success we manifest In life.
Immerse yourself In a deeply transformational process of awakening to your connection with the web of life and emerge as a Transformed Leader
LIMITLESS FIELD
Experience the magic of Limitless Field with Sri Krishnaji. Enjoy the unique privilege of interacting and learning directly with the Founders of the Academy.
Upcoming Changemakers (International) Courses at O&O Campus
Dates ( 2020)
Age
Process
Details & Registration
Dates will update soon….
WYCM offers a magical day long program, 'Changemakers Progressive' taking the young beyond their limited experience of life into the realm of consciousness that is limitless. The realm of consciousness is the realm of happening.
Just within the 8 hours they move beyond the repetitious, crippling habit of comparison to being the harmonious self.
They awaken to intelligence which emerges with the marriage of heart and the mind surpassing the intellect – the cultivated and to the power of consciousness manifesting limitlessness in life.
1. THE PRINCIPLE OF TWO STATES
You master the art of living in a beautiful state and open your consciousness to the power of manifesting synchronicities.
You learn meditative practices based on latest research on neuroscience that shift brain's activity from lower brain to higher brain.
2. THE PRINCIPLE OF CHALLENGE AND RESPONSE
Our inner state fuels our actions; it manifests as speech and decisions. It ultimately creates our destiny.
You awaken to the power of creative consciousness and transform the way you respond to life's challenges and create your destiny.
3. THE PRINCIPLE OF LOVING ONESELF
A disharmonious and warring relationship with oneself is often one of the biggest impediments to success and abundance. It creates a conflicted individual who has lost self confidence.
You master the art of harmony with yourself as an impact leader capable of creating a difference.
Upcoming Changemakers (Indian) at O&O Campus
| | | |
| --- | --- | --- |
| Dates ( 2020) | Process | Details & Registration |
| | Dates will update soon…. | |
Happy Hearts Fest
is Lokaa's vision to connect young spirits from across the world, joining hands in the unique concept of creating sustainable villages. They come together in a beautiful state of consciousness pooling in their creativity, their skill and passion to create an impression in the consciousness of the village.
Sustainable village is a community of people who live with an awareness of the interactive relationship we share with each other, with nature, with Mother Earth and with all life. From this awareness, they go about creating a beautiful environment for each other that promotes physical, cultural, economical, emotional and spiritual health.
Each takes the responsibility of providing/creating a rich experience of life to the other, to their families, to the community at large.
A sustainable village has all the necessary conditions to live in community, respecting the environment, traditions, education, respecting the people and its values, and where every person is really involved in the local improvement of the social aspects and most importantly a beautiful state of consciousness.
There is a strong sense of community for everyone is united in the vision of living beautiful and supporting each other in being beautiful.
Creation of a sustainable village has 2 facets to it – a beautiful community and a beautiful state of consciousness. The external which stands on the foundation of an internal state. Only when the village of people are educated in living from a beautiful state of consciousness any growth, development can be sustained. Otherwise at best we can achieve to reform the village but not transform their consciousness that sustains a rich quality of life.
On the external we focus on educating the families and every individual on
Physical hygiene
Providing clean water that is free of fluoride,
Having right diet rich in omega3,
Fat and protein promoting brain health,
Toilets for better health as well as privacy for girl children and women,
Intelligent farming that meets the requirement of the village,
Educating the children,
Providing employment along with honing their skills and talent,
Beautiful surroundings rich with greenery,
Safe housing,
Roads and electricity.
On the consciousness front, there is an education and an awareness brought to living from a beautiful state of calm, connection with their families, neighbours and the community, and the interconnection of all life. Only when lived from a beautiful state do you love the other, nature and life. It is love and connection for the community, for Mother Earth and nature that makes you participate in creating a sustainable village/community for oneself and for your people.
If your child is between the ages of 11-14, he/ she is welcome to attend the Happy Hearts Fest if you, as a parent/guardian are confident that he/she is capable of handling himself/herself along with older kids, along with understanding and participating in sessions and meditations. Your child must also be able to contribute to the village in a mature manner ensuring the best experience for your child, other participants, and the maximum impact to the villages. Being aware of the expectations of the fest, please decide if it would be a good fit for your child. If you give your consent for your child to attend, he/she is welcome to Join the Happy Hearts fest.
Upcoming HHF at O&O Campus for International
| | | |
| --- | --- | --- |
| Dates ( 2020) | Process | Details & Registration |
Dates will be updated soon…
Upcoming HHF at O&O Campus for Indians
| | | |
| --- | --- | --- |
| Dates ( 2020) | Process | Details & Registration |
Dates will be updated soon…